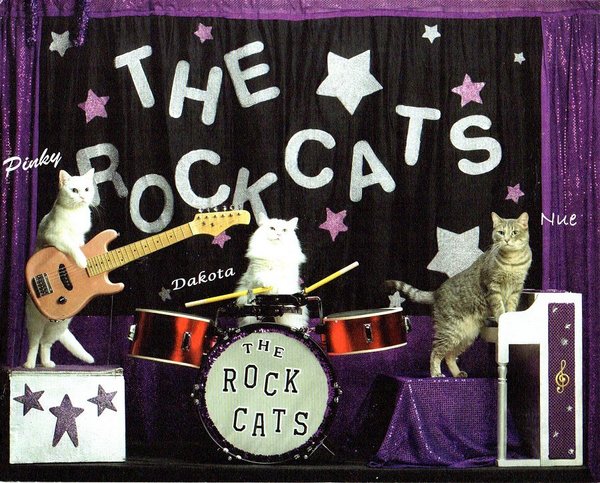 I don't know whether to be amazed or terrified.  THIS is happening, cats with acrobatic capabilities, cats in a band, cats holding Guinness Book of World Record titles, cats, cats and more cats.
People love cats, just like people love dogs. But I think cat love is a different kind of love, it's deeper, and weirder and that's okay because the weirder the better. Don't you agree?  And it really doesn't get much weirder then this.  One full hour of former orphan, rescues and stray cats performing for your pleasure.  This show is a must for any self proclaimed cat person. It's been featured on all different media outlets from TV to popular blogs and commercials. There are some seriously famous cats out there and Tuna, one of the top performers, is one of them!  Follow her, and the other cats,  on twitter for a behind the scenes look at their performances.
Go get your weird on at The Venue and check out The Acro Cats now through March 15th.
Oh, and of course a portion of every show's ticket sales go towards cat rescue!
Where: The Venue in Ivanhoe Village
When: Now through March 15th, dates and times, here
Tickets: $20, here